Consequences of a Domestic Violence Charge
May 4, 2022
Domestic violence charges can permanently change the path of your life. The consequences of these charges, whether they are related to domestic abuse or domestic battery, can be complicated. The outcome of your case will depend on several different factors. An experienced criminal defense attorney can help you seek the best outcome during this difficult time.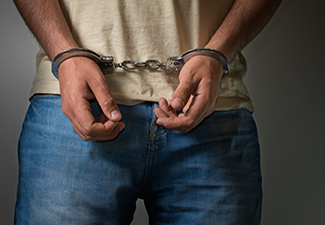 At The Law Offices of Hoskins and Penton, P.A., we are dedicated to standing up for the rights of the accused. We focus on providing the experienced and reliable legal counsel you need when you face serious charges.
We will argue aggressively to keep our clients out of jail whenever possible, and we treat each of our clients with compassion and respect. The Law Offices of Hoskins and Penton, P.A. represents clients in Clearwater, New Port Richey, Tampa, and St. Petersburg, Florida.
Domestic Violence
in Florida
Under Florida law, domestic violence is when assault, battery, sexual assault, sexual battery, or another criminal offense is perpetrated by one family or household member against another family or household member who is, or was in the past, living in the same single dwelling unit.
A family or household member includes spouses, former spouses, anyone related by blood or marriage, as well as persons who have a child in common. This definition also includes people who are currently living together as if they are a family, as well as people who have lived together in the past as a family.
It is important to know that there could be additional charges if the domestic violence happened in the presence of a child. Oftentimes, there will be multiple charges in a domestic abuse case.
Possible Consequences
The penalties for domestic violence charges depend on several factors, such as the degree of violence and the accused's previous record. Speak with a knowledgeable criminal defense attorney to learn more about potential penalties for domestic violence charges.
The more serious the crime is, the more serious the consequences will be. Possible consequences of domestic violence conviction include:
Jail

Fines

Probation

Treatment (such as court-ordered classes)

Restraining order

Loss of job opportunities

Deportation
These are some, but not all, of the consequences of a domestic violence conviction.
Legal Defenses
A knowledgeable criminal defense attorney will first help you understand the charges against you and your possible consequences. Then, they will explore legal defenses that could be used for your case.
Building a strong defensive strategy will depend on the facts of your case. The attorney may seek testimony from witnesses about your behavior. Or, they may use an alibi defense to prove that you should not be facing these charges if you have an alibi.
It's also possible that you were acting in self-defense or in defense of another. Your attorney may use this fact as part of your legal defense.
Lastly, your attorney may be able to challenge the evidence in your case or the witnesses' credibility. If this is the case, then the prosecutor has not met the burden of showing that you committed the domestic battery or domestic abuse charges beyond a reasonable doubt.
Retaining Skilled Legal Representation
There are legal defenses to domestic violence charges, but it can be difficult to navigate the process on your own. Don't leave your future up to chance. At The Law Offices of Hoskins and Penton, P.A., we work to build the strongest possible case with the best outcome for you. Contact us today to schedule a free consultation. The Law Offices of Hoskins and Penton, P.A. proudly serves clients in Clearwater, Florida, as well as New Port Richey, Tampa, and St. Petersburg.