Should I Still Hire an Attorney if I Think I'm Guilty?
Oct. 31, 2022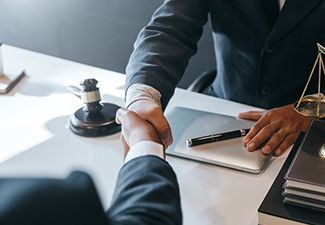 Being charged with a crime can be a terrifying experience, regardless of whether you think you are guilty or not. A criminal conviction can have a serious impact on your life, result in imprisonment, tarnish your reputation, and be a lifelong barrier to professional opportunities.
But, does it make sense to hire an attorney if you think you are guilty? Even if you believe that you are guilty of the crime you are accused of, it may still be a good idea to seek legal counsel. Do not assume that you are guilty just because you were arrested or criminal charges have been filed against you. It may still be possible to fight the charges with the help of a skilled criminal defense attorney.
At The Law Offices of Hoskins and Penton, P.A., our criminal defense attorneys in Clearwater, Florida, leave no stone unturned when it comes to defending our clients. Our commitment to aggressively protecting each client has earned us a reputation among peers, clients, prosecutors, and law enforcement across the state of Florida, including Tampa, St. Petersburg, and New Port Richey.
Possible Consequences of a Guilty Plea
The decision to plead guilty should never be taken lightly due to the direct and collateral consequences of a guilty plea. A guilty plea can affect many areas of your life. Depending on the charges you face, possible consequences of pleading guilty may include:
Jail or prison time

Fines

Probation

Loss of a driver's license

Loss of a professional license

Damage to reputation

Registration as a sex offender

Loss of the right to carry firearms

Deportation

Employment and housing consequences
Pleading guilty is essentially the same as being convicted at trial. That is why it is critical to consult with a knowledgeable criminal defense attorney to analyze the prosecutor's case and the evidence against you and help you understand your defense options.
Reasons to Hire an Attorney Even if You Think You Are Guilty
Just because you think you are guilty does not mean you should give up your chance to have a criminal trial. Even if you believe you are guilty of the crime, it may still make sense to contact an attorney for several reasons:
You are not guilty yet. If you were arrested or charged with a crime, you are not found guilty just yet. The prosecutor must still present evidence to convince a jury that you are guilty beyond a reasonable doubt. A competent and experienced defense attorney on your side will be able to challenge the prosecutor's case and may convince the judge to dismiss the charges.
You need to understand your defense options and possible penalties. When facing charges alone, you may not be fully aware of your defense options and potential consequences. A knowledgeable attorney will review your unique case and explain available defense strategies and the possible consequences of a guilty plea.
You can negotiate a better plea deal. Even if you think you are guilty, you may not be able to get the best plea deal when pleading guilty. Your attorney will represent your best interests and negotiate a more favorable plea deal on your behalf.
It costs nothing to speak with a criminal defense attorney. At The Law Offices of Hoskins and Penton, P.A., we offer free consultations to make sure that everyone can discuss their case with a skilled attorney without having to worry about incurring any charges.
Many people are reluctant to hire a criminal defense attorney because they think their situation is hopeless. However, it is too early to make any assumptions in your case. An experienced attorney can investigate all available evidence against you to identify the strong and weak points in the prosecutor's case and craft a personalized defense strategy tailored to your specific circumstances.
If you hire an attorney to represent you, it is critical to be completely honest with your attorney. Your attorney is on your side. Besides, the contents of your communications with your attorney are protected by the attorney-client privilege. Honest and effective communication with your defense attorney can be key to achieving a favorable outcome in your case.
Look to a Brighter Future
Just because you were arrested and/or charged with a crime does not mean that you are guilty. Our criminal defense attorneys at The Law Offices of Hoskins and Penton, P.A. provide compassionate legal guidance to help clients pursue the best available outcomes. Even if you think you are guilty, it costs nothing to consult with our attorneys. Reach out to our office in Clearwater, Florida, to schedule your free, no-obligation consultation.