The Costly Consequences of Ineffective Representation
Sept. 28, 2021
If you're facing criminal charges, the quality of the attorney representing you can make or break your shot at a fair trial and a reduced sentence. Florida has the third-largest prisoner population in the entire country, and an inexperienced lawyer may increase your chances of ending up in one of these prisons. You should always have legal representation when heading into the courtroom, but not all criminal defense lawyers are made the same, and not all will represent you with the skill and experience that our team can.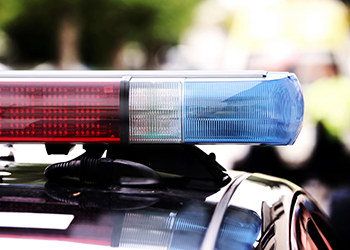 In Clearwater, Florida, and the surrounding area, clients depend on the knowledge and tenacity of The Law Offices of Hoskins and Penton, P.A. We have the skills and resources you need and are dedicated to fighting for your rights. Contact us today for a free consultation.
Beware of Ineffective Representation
Worse than seeking no representation when facing a criminal conviction is taking on ineffective representation. By hiring an unskilled attorney to advise you and represent your case, you could potentially be setting yourself up for the worst possible outcome. All judges must follow sentencing guidelines, but within these parameters, they have leeway to increase or decrease your sentence based on a number of factors, and a good criminal defense attorney can tip the scale in your favor.
An inexperienced or overly busy attorney may miss key evidence in your case, fail to bring forth defense witnesses, fail to reduce your sentence, or worse—inadvertently bring about a wrongful conviction, sending you to jail for a crime you never committed.
Private Attorney vs. Public Defender
As you learn more about criminal proceedings and how they'll affect you, it's essential to know the difference between a public defender and a private attorney.
A public defender is assigned to you by the state if you can't afford to hire an attorney on your own. They typically have a very heavy caseload and many defendants can feel rushed when meeting with them.
A private attorney, on the other hand, is chosen by you and paid directly by you or your family. In general, a private attorney will attempt to have your charges reduced or even thrown out before they've been officially issued, whereas a public defender will usually wait until the charges have been issued. You will also typically have much more communication with a private attorney than a public defender due to time constraints.
Qualities in an Effective Defense Attorney
Experience: Ideally, you want an attorney with the majority of their experience in criminal defense and cases related to your specific charges. For example, if you have drug possession charges brought against you, you'll want a lawyer with this specific experience, not one who specializes in assault and battery. Those charged with a DUI or probation violation will want a criminal defense attorney who has seen all sides of these charges and knows how to best approach your case no matter what the circumstances are.
Location: An attorney who practices in the county you live in or were charged in will be in the best position to represent you and navigate the specific charges and laws surrounding your case. Each state has its own criminal laws and penalties and each county or circuit has its own local court rules . A local lawyer will also know the ins and outs of the court system, be familiar with the judges and prosecutors you'll encounter, and can use this knowledge to your advantage.
Trust: After you've checked off their credentials, the most important factor is whether you feel your attorney will stand by you, listen to your side of the story, and represent you in court to the best of their ability. If you're not comfortable talking to your attorney or if you don't trust they have your best interest at heart, you need to look for someone new. There's too much on the line to have your future in the hands of someone you don't feel confident in.
Getting the Experienced Legal Guidance You Deserve
If you're facing criminal charges—whether you've committed the crime or feel you've been wrongly accused— in the New Port Richey, Tampa, or St. Petersburg area, call the Law Offices of Hoskins and Penton, P.A in Clearwater, Florida today for quality legal counsel. You need a defense attorney you can trust with experience fighting charges just like your own. We won't rest until we've explored every piece of evidence and created the strongest case for you.