What Qualifies as Solicitation of a Minor?
March 16, 2022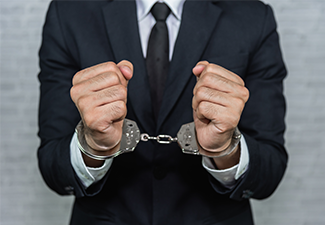 Under Florida law, sexual solicitation of a minor—using an online service or electronic device to seduce, lure, or entice a minor to engage in unlawful sexual acts—is a felony offense that is often punished severely. A criminal conviction for soliciting a child for unlawful sex could jeopardize your personal reputation, quality of life, professional opportunities, and your freedom itself. Likewise, you may be required to register as a sex offender in Florida.
If you're under investigation for the sexual solicitation of a minor, retaining an aggressive and highly-skilled Florida criminal defense attorney is critical. Our skilled attorneys at The Law Offices of Hoskins and Penton, P.A. are dedicated to offering comprehensive legal guidance and reliable representation to clients facing sex crimes charges, including the solicitation of a minor. As your legal counsel, we will fiercely fight to defend your legal rights and strive to ensure those allegations don't ruin your life. Our firm proudly represents clients across Clearwater, Florida, as well as New Port Richey, St. Petersburg, Tampa, and the rest of the state.
Solicitation of a Minor in Florida
Sexual solicitation of a minor involves attempting to entice, seduce, or encourage a child to engage in an unlawful sexual act. Under Florida law, any person who knowingly uses a computer online service, internet service, local bulletin board service, or any other device capable of electronic data storage or transmission to seduce, lure, solicit, or entice, or attempt to seduce, lure, solicit, or entice, a child or another person believed by the person to be a child, to engage in any illegal sexual act, commits a felony of the third degree.
Lewd or Lascivious Conduct
Lewd and lascivious conduct involves any sexual act that is considered offensive to community standards of decency. Such immoral conduct often involves minors. In Florida, a person commits a crime of lewd or lascivious conduct if they:
Intentionally touch a child under 16 years of age in a lewd or lascivious manner, or

Solicit a child under 16 years of age to commit a lewd or lascivious act
Even if the unlawful sexual activity doesn't take place, soliciting may be enough for the prosecutor to file charges against the alleged defendant.
Traveling to Meet a Minor
According to Florida law, it is an offense for a person to travel any distance—within or from Florida—to meet a minor child for the purpose of engaging in unlawful sexual activity after soliciting the minor using a computer or internet service. Traveling to meet a minor for an unlawful sexual act is a second-degree felony.
If you or someone you know has recently been arrested and charged with the sexual solicitation of a minor, you need to reach out to a skilled criminal defense attorney right away. Your lawyer can investigate every aspect of your case, help you understand the possible penalties, and strategize an effective defense to maximize your chances of a favorable outcome.
Possible Penalties
The implications of a criminal conviction for a sex crime involving a minor can be devastating. Depending on the surrounding circumstance of your case, the possible penalties and consequences may include:
Hefty fines

Significant time in prison (ranging from months, years, or decades)

Loss of your rights to possess, carry, or own a firearm or gun

A criminal record

Lifelong registration as a sex offender

Inability to enroll in certain educational institutions

Increased difficulty in securing employment or housing

Inability to receive public benefits or government assistance

Loss of personal freedom and social prospects
A skilled Florida sex crimes defense attorney can evaluate your case thoroughly and determine the best defenses to help you avoid the severe implications of a criminal conviction.
Possible Defenses
Here are some possible legal defenses that your attorney can use to fight your solicitation with a minor charges:
Non-sexual motivation for the meeting
Entrapment

Non-sexual motivation for the meeting

The police officer posing as a minor failed to follow the law

Identity theft or mistaken identity

False accusation
An experienced criminal defense attorney can craft a strong defense strategy to fight your charges or attempt to get the prosecutor to dismiss or drop the charges against you entirely.
Reach Out to Skilled Legal Counsel
In the state of Florida, all crimes targeting children—including the sexual solicitation of a minor—are prosecuted severely. If convicted, you could be facing devastating penalties, including massive fines, lengthy imprisonment, a criminal record, registration as a sex offender, and other life-altering consequences. If you've been arrested or indicted with the sexual solicitation of a minor, you need to hire a tenacious criminal defense attorney to help build your defense.
At The Law Offices of Hoskins and Penton, P.A., we have the diligence to defend individuals wrongfully accused of sexual solicitation of a minor. Our attorneys will evaluate and investigate all of the facts of your case and outline an effective strategy to pursue the best available outcome for your unique situation. Using our extensive knowledge, we will help you navigate the Florida criminal justice system and improve your chances of a brighter tomorrow.
Facing any kind of sex crime charge can be terrifying. Don't face it alone. Contact The Law Offices of Hoskins and Penton, P.A. today to schedule a simple case assessment with a knowledgeable sex crimes defense lawyer. We're proud to represent clients across Clearwater, New Port Richey, St. Petersburg, and Tampa, Florida.